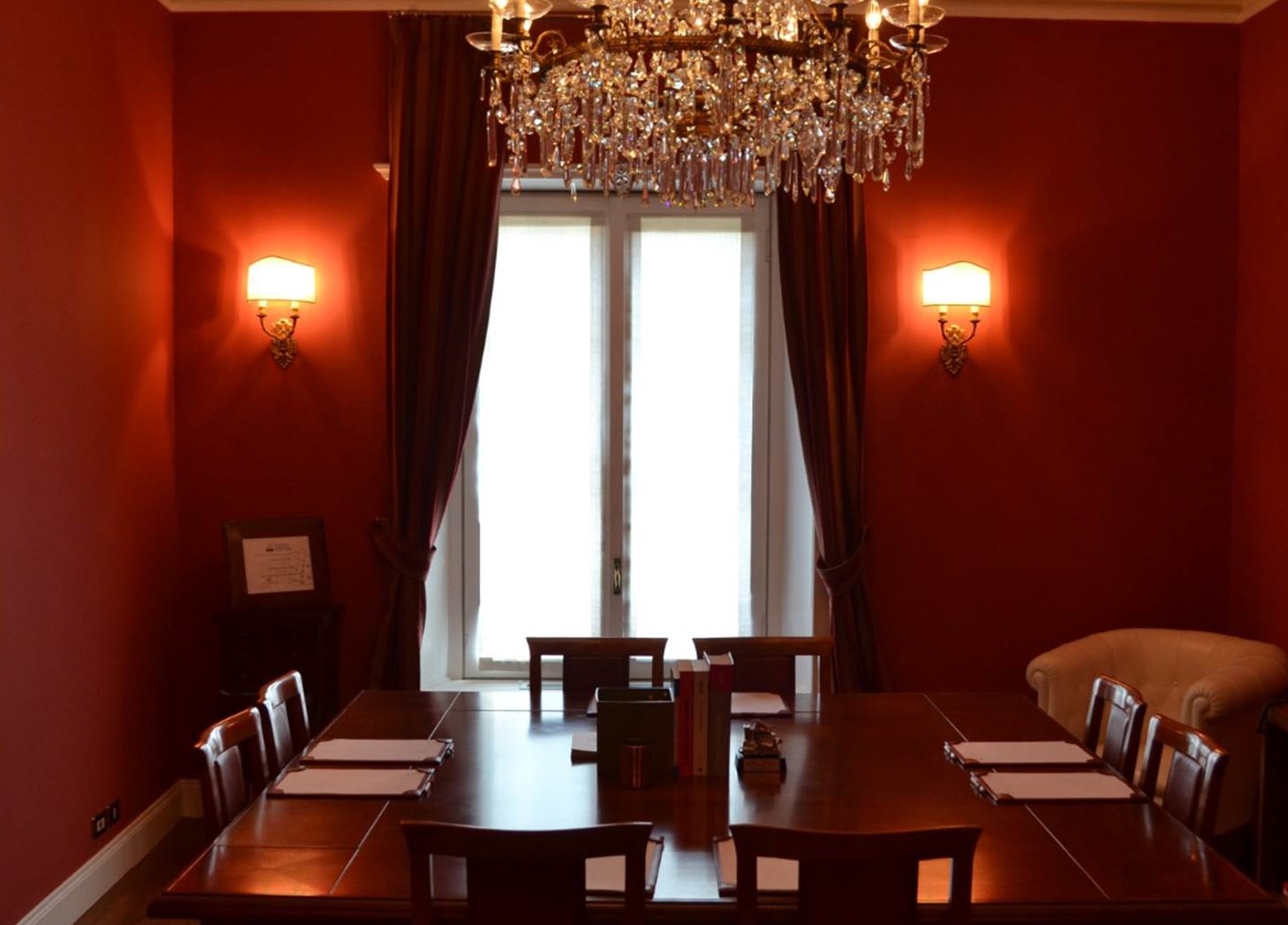 IFL International Family Law Firm® is a firm specialized in family law and inheritance; the firm has developed extensive experience in cases dealing with international elements. The firm collaborates with Consulates and Embassies, and it has developed strong professional bonds with other law firms in other Countries to provide its clients with all the necessary support.
Adoption
child adoption (and claims to the Court of Appeals in case of negative opinion by the Courthouse)
adult adoption
special adoption
foster care
international adoptions
---
Buy to Age
Also called "a home for a pension", it is an effective alternative to the traditional mortgage and preserves the successor arrangements. It is a contractual process that ensures the son / daughter the opportunity to purchase a property with funding from the parent, whose return is tied to an insurance policy.
---
Unmarried couples
Cohabitation agreements regulating property relationships
Resolution of cohabitation agreements
Unilateral resolution of cohabitation agreements
Assignment of representation rights in the event of disease or death
Protection, legal guardianship, support administration in favour of the cohabitant
Succession of lease contracts
Family business
Personal rights damage
Trust to protect cohabitants
---
Document valid for going abroad
Spouses' passport
Revocation of child's passport
Revocation of spouses' passport
Judicial authorization for the issuance of child's passport (G.T.)
---
Marriage or civil partnership
support in conflict solution; preventing marriage or civil partnership dissolution
support in couple crisis management: our professionals work in strict collaboration with experts (psychologists and psychiatrists) to develop solutions to different kinds of problems (i.e. couples therapy, individual or group family psychotherapy, arbitration…)
Consensual separation and divorce: professionals provide parents with full assistance, starting from the introductive phase, supporting the identification of adequate protection solutions for children, the definition of strategies to safeguard assets, and the negotiation phase with the counterparts
Judicial separation and divorce: professionals provide parents with full support along all the steps of the legal action, relying also on a network of highly qualified partners (e.g. detectives, tax consultants, specialist consultants…)
Civil partnership dissolution
Gender reassignment
Nullity and annulment of marriage or civil partnership
Assisted negotiation separation or divorce
Separation and divorce in front of the Mayor
Assistance in cases of violation of the obligations deriving from separation or divorce
Assistance in the modification of the conditions of the separation or divorce
Modification and/or integration of the name or of the surname, and maintenance of marital surname
Transcription of foreign marriages
Property regimes for international families
Personal regime for international families
Child custody matters
---
IVF and surrogacy
Assistance in civil or criminal legal actions
---
Parentage
Assistance in children's recognition and reputation proceedings, as well as in filing of objections regarding recognition for lack of veracity.
---
Marriage
Marriage nullity and annulment
Canonical nullity of the marriage
Exequatur of the clerical judgements
Transcription of foreign marriage
Transcription of Italian marriage in foreign countries
---
Addition/replacement of name and surname
---
Fund assets
---
Privacy
Privacy/confidentiality matters
Protection of image rights
Personal rights damages
---
Domestic crimes
Support in different types of criminal legal actions (domestic violence, stalking, child support, private violence and other related actions)
Orders of protection, civil and criminal, also at EU level (i.e. removal order)
Compensation for damages caused within the family or to family members, and in particular: compensation in favour of a child born out of wedlock; compensation for damages deriving from the charge of the separation; compensation for damages deriving from domestic violence; stalking…)
Child abduction (both on national and international level): actions in Italy and research operations of child abroad
---
Debt collection
Recovery of debts for alimony or other obligations
Precautionary actions to defend obligations
---
Inheritance
Inheritance assets
disinheritance
Recovery of assets belonging to the succession axis
Support in drawing up of last will and testaments
Support in drawing up the biological will (advanced declaration of personal willingness on the type of therapies to be subject to in case of loss of awareness; tissues and organs transplants; cremation and disposition of remains)
Acceptance or rejection of inheritance
Recovery of assets not included in the will
Will implementation
Inheritance breakdown
Protection of legitimate heirs
European inheritance
Donations between spouses, children, donations within the bound of marriage, life tenant rights donations
Donations nullification
---
Protection of minors
Child discomfort: our professionals are supported by specialists in dealing with issues concerning minors and childhood neuro-psychiatrists in the development of different solutions for different problems
Child custody and placement
Parental responsibility
Expatriation of minors
International child abduction
Administration of underage child properties
Trusts
Donations to minors
Inheritances pertaining to minors
Protection of orphaned children
 Underage child asset management
---
Vulnerable people
AdS (Support Administration), protection and guardianship; these institutions give subjects who partially or totally unable to defend their own interests (because of age, seniority, health status) the instruments to guarantee their personal and financial protection